Stay and Play – Want to learn how to pan while staying with us? We have some resident campers that are typically willing to teach a newcomer how to use a gold pan.
Not Staying with us? Want to visit for the day? Day passes for panning and sluicing may be purchased at the campground store. This will give you access to about a mile of river frontage.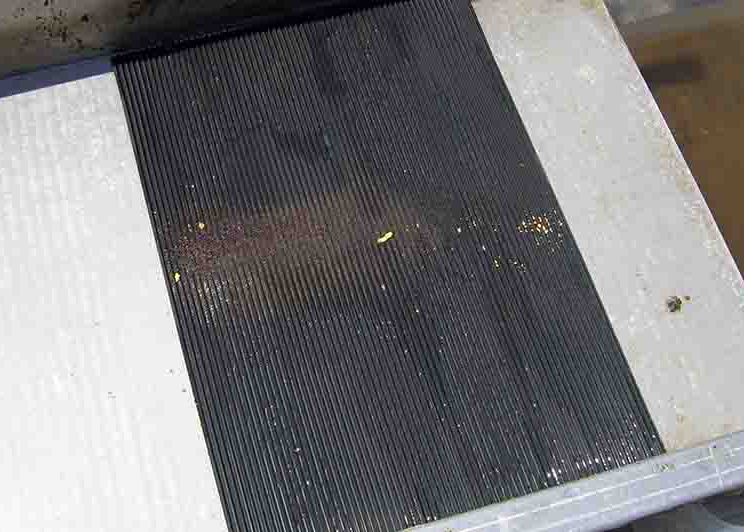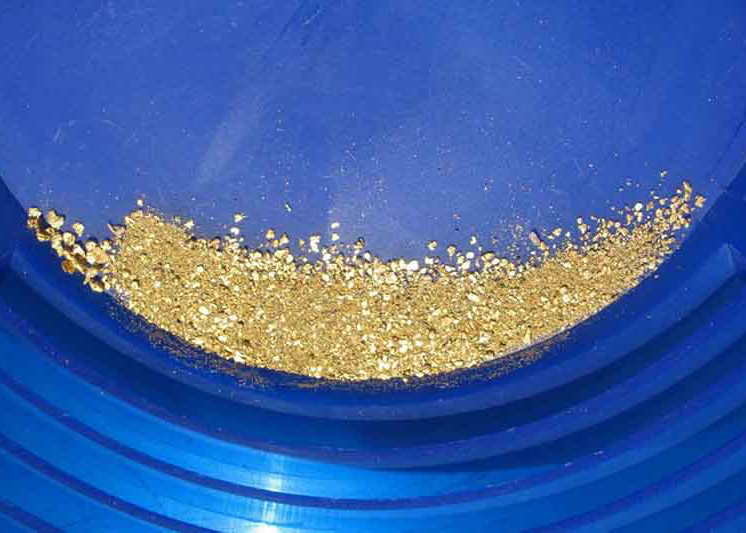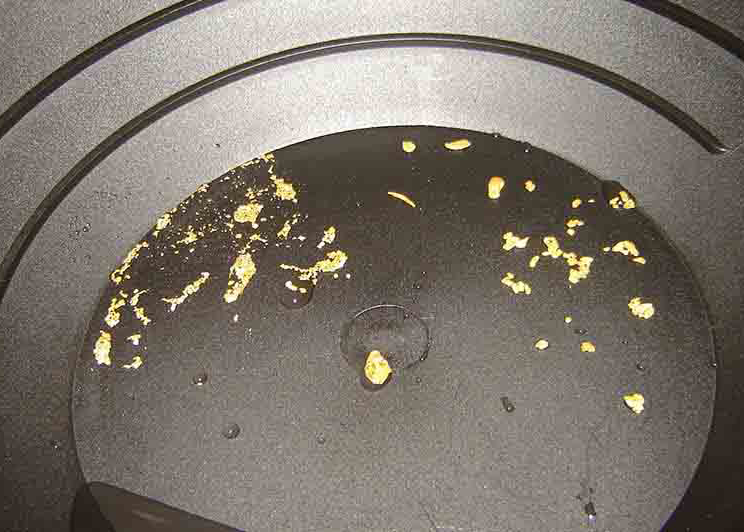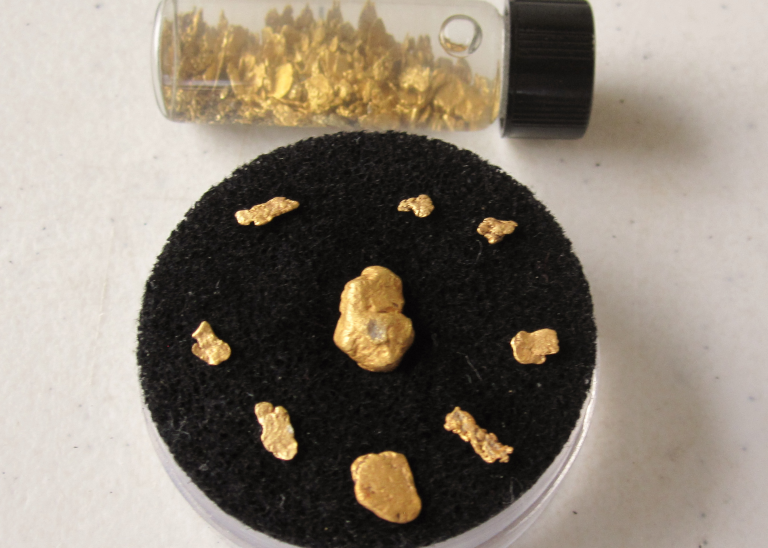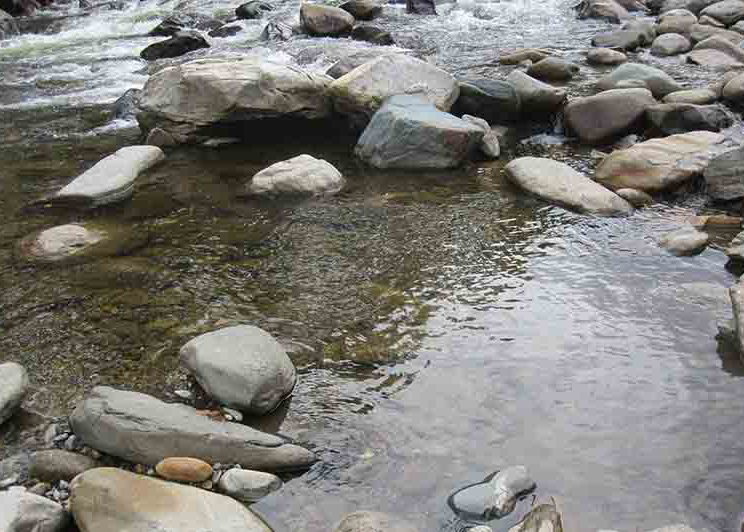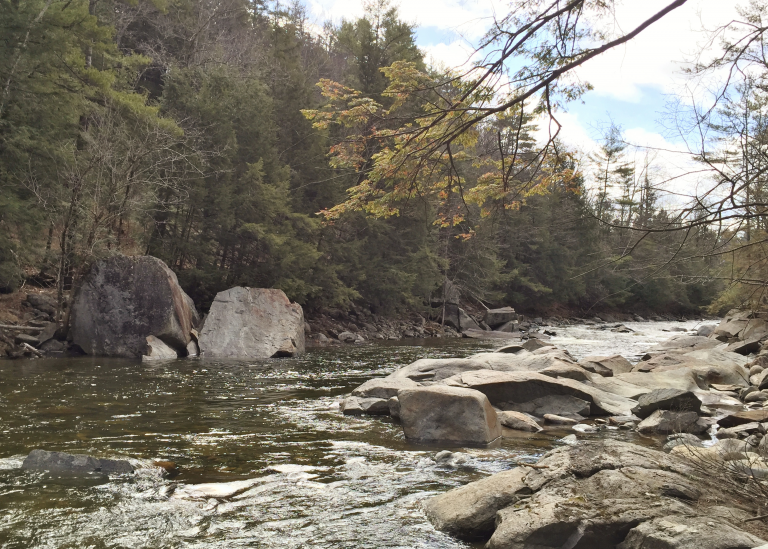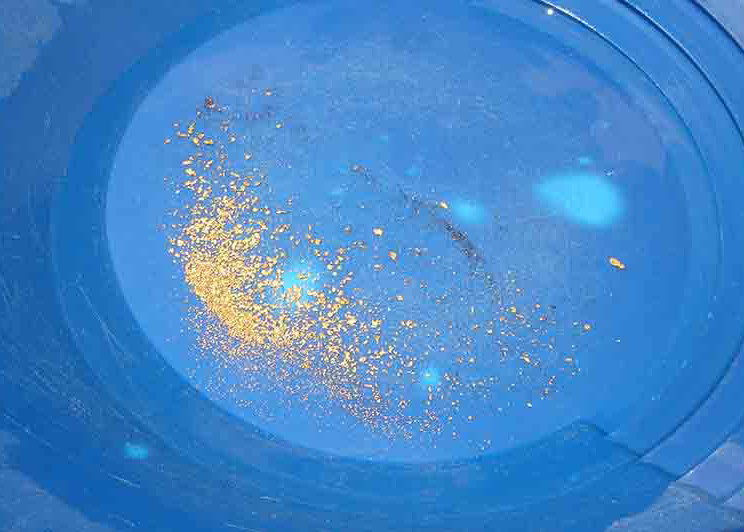 The Wild Ammonoosuc River in Bath has been a popular place to go gold panning for generations. Each spring, flood waters churn the river gravel and replenish the river's supply of gold. Whether you're visiting our campground with your family or want to try striking it rich on your own, Twin River Campground has you covered.
The campground store stocks a wide variety of prospecting supplies including gold pans, sluice boxes, sieves, scoops, vials and more. In addition, our guests have access to over a mile of river, so you're sure to find a spot of your own to sit down with your pan and maybe find your fortune!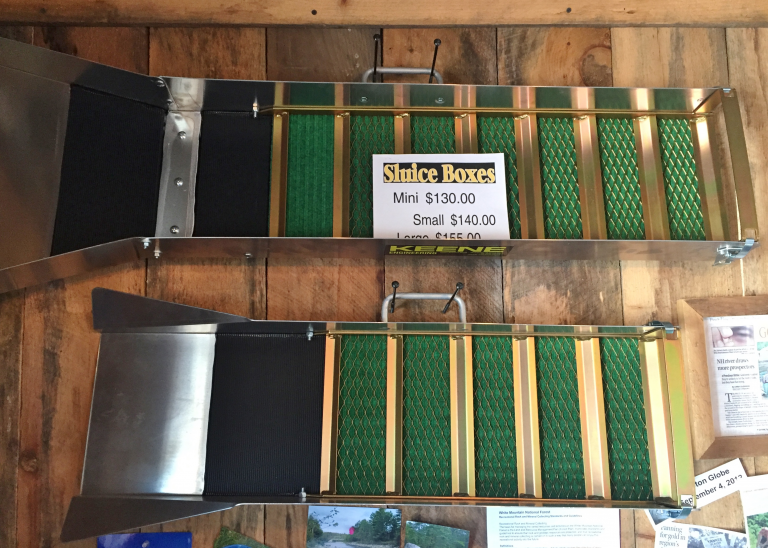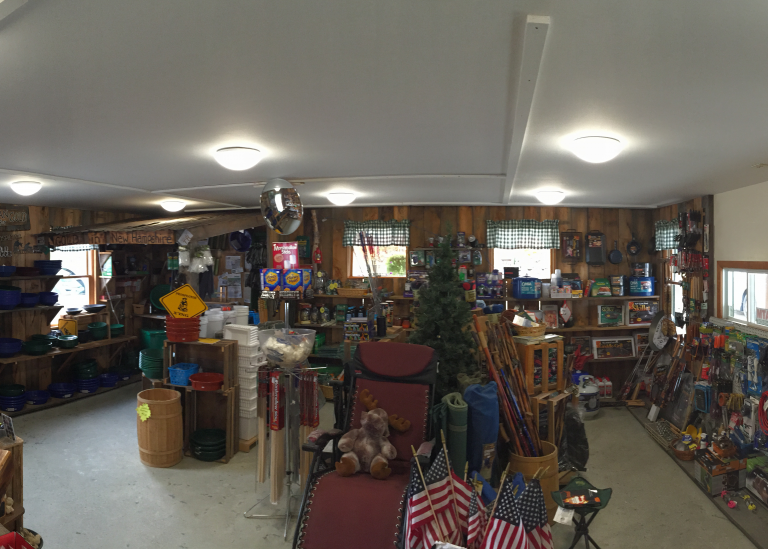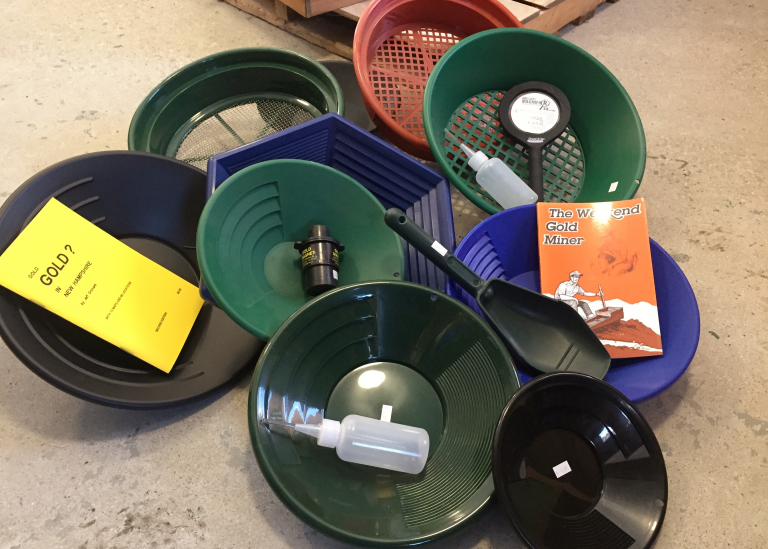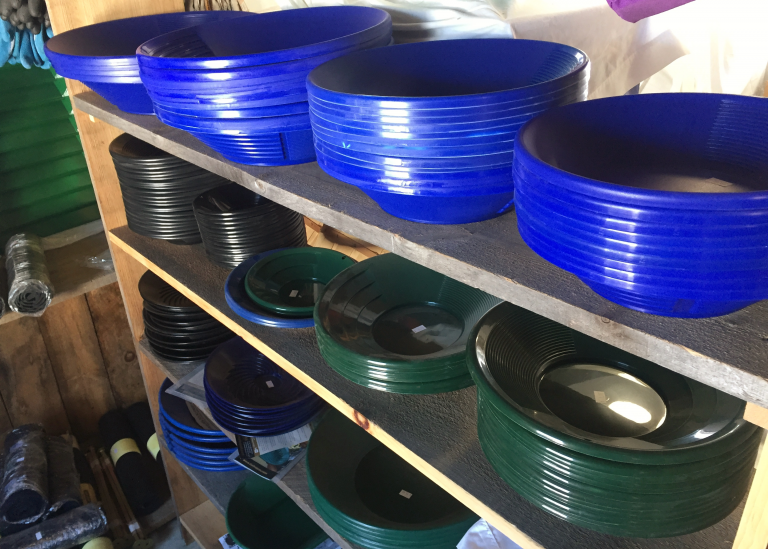 If you are looking at recreational dredging on our property you are required to obtain a NH Permit. We will require a copy of your permit to use your dredge on our property. – (limit of 1 dredge per campsite)
Recreational Dredging in the State of NH
A NH Permit is required to dredge and can be obtained here.